Manuals for Love — Campaign for "Gesicht Zeigen! e.V."
"Gesicht Zeigen!"
is an german association that encourages people to take action against xenophobia, racism, anti-semitism and extreme right-wing violence. It intervenes in the current political debate and takes a public stance. Their goal is to strengthen social engagement and raise awareness of all types of discrimination.
In cooperation with my university,
"Gesicht Zeigen!"
was looking for campaign ideas that would bring people closer to the image of the association and make their membership attractive. We developed therefore in smaller groups different concepts that we presented in the end the client in a pitch.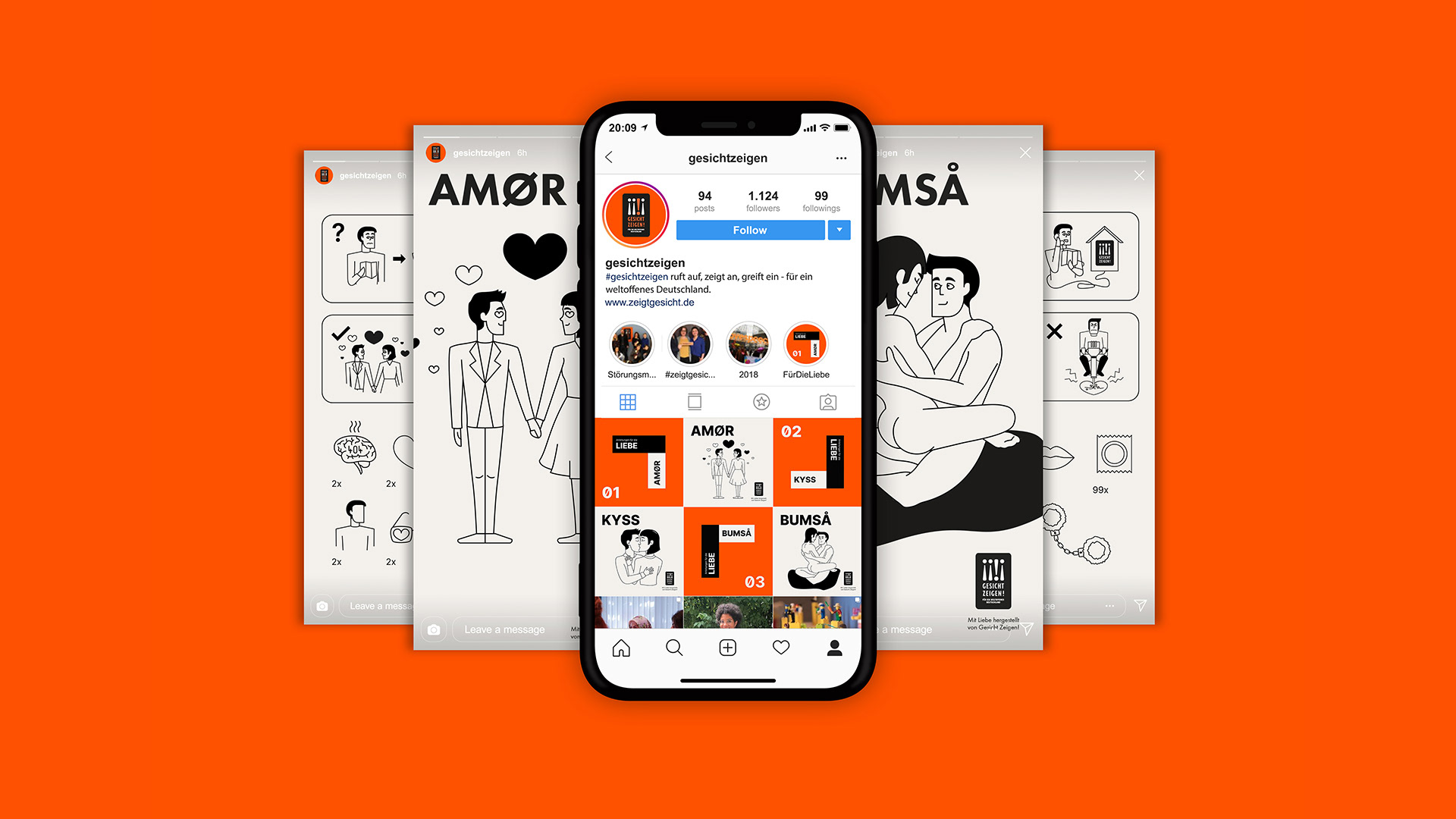 The approach of my team was to show people that it doesn't has to be difficult to stand up for justice in our society although sometimes it can feel like it. Especially if you team up together. We wanted to show this in a funny analogy and a topic that everybody can relate to: love. That's why we developed manuals which in their function simplify processes to understand them easier. My part as a team leader in this project was the ideation, conception and layout.